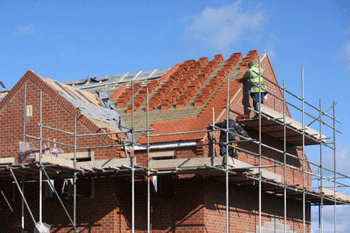 Fourteen local authorities are to receive funding to pay for independent expertise to help overcome housing challenges in their local areas.
The Local Government Association (LGA) has announced the 14 successful applicants for its Housing Advisers Programme 2019/20 (HAP).
The HAP will provide the funds necessary for councils to pay for advisors who can help with specific projects aimed at tackling the effects of the housing crisis.
In the previous two years of the programme, the LGA has funded more than 100 councils across a diverse range of projects, including home-building, reducing homelessness, planning for ageing populations, and increasing the supply of modular housing.
Cllr Darren Rodwell, LGA housing spokesperson, said: 'We are delighted to announce the successful applicants of the latest round of the Housing Advisers Programme.
'The Housing Advisers Programme is an important part of the LGA's sector-led improvement offer, and has delivered huge benefits to councils since it was first launched, helping local areas address the challenges of the housing crisis.
'It has proven an excellent source of knowledge and expertise for councils, sharing innovative ideas and ways to improve whether it's building new homes, tackling homelessness or planning thriving and flourishing places and economies.'
This year's successful applicants are:
Essex County Council (in partnership with all district councils); Broadland District Council with South Norfolk Council; London Borough of Islington (partnership with London Housing Director's Group); London Borough of Enfield; Greater Manchester Combined Authority; Oxford City Council with West Oxfordshire District Council; Wokingham Borough Council; West of England Combined Authority (Bath & North East Somerset Council, Bristol City Council, North Somerset Council and South Gloucestershire Council); Cotswold District Council (in partnership with Forest of Dean District Council & West Oxfordshire DC); Somerset West & Taunton (in partnership with all Somerset District councils); Stoke-On-Trent City Council; Shropshire Council; Kirklees Council; Harrogate Council.