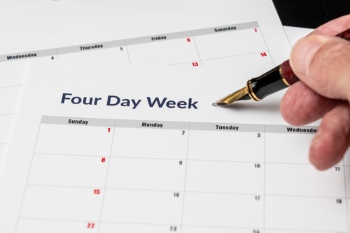 Councils may have to consider offering a four-day week in order to attract the staff desperately needed by the sector, a workshop at the Local Government Association's (LGA) annual conference has heard.
Head of workforce at the LGA, Naomi Cooke, told delegates the sector was facing a 'crisis of recruitment' that was leading to a 'crisis in capacity'.
She admitted local government was the lowest paid part of the public sector and potential candidates were often lured by 'less stressful and better paid work' for supermarkets.
Ms Cooke added: 'That is a major problem.
'Pay may not always be competitive but the pension is.
'We can do more to promote our employment offer.'
Asked whether local government should consider a four-day week as in parts of the private sector, South Cambridgeshire DC leader, Bridget Smith, said: 'Absolutely we can do it.
'We've got to sell ourselves better.
'We do have flexibility.'
However, Rugby BC's head of paid service, Mannie Ketley, warned the increase in flexible working had 'fuelled a crisis' because increased opportunities in the interim market were luring away people who were previously open to permanent roles.
Ms Ketley said: 'At my own local authority we have interims who earn more than I do frankly.
'We are rapidly losing professionals to that [interim] market.
'If we as a sector continue perpetuating this we are actually going to pay the price.'