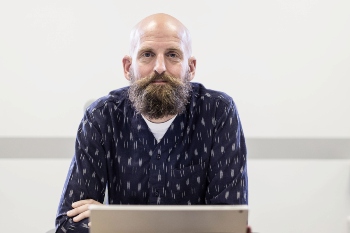 This year marks 10 years since the inception of LEPs. LEPs across the country have achieved a huge amount in this time. From City Deals to Local Growth Deals, trade and investment to skills training and business support, LEPs have brought millions of pounds of Government investment into their areas. Through local leadership, they have ensured this has gone towards schemes that will create skilled jobs and respond to the specific needs of local economies.
This effective partnership working sees public sector partners bring democratic accountability to the significant investment that LEPs have secured, but as the primary wealth creators, it's vital that the private sector plays a key role in developing strategies that guide where this investment is directed, and can bring their ingenuity and entrepreneurialism to come up with innovative ideas to spark business growth.
After being on the Board of Stoke-on-Trent and Staffordshire LEP for three years, the financial year commencing in Spring 2020 was to be my first as chair of the LEP. When I took the role, I wanted to make sure that businesses across Stoke-on-Trent and Staffordshire valued and made the most of the LEP, and that SME leaders knew what support was available. I couldn't have anticipated the year we had ahead, or just how critical that objective was about to become.
It is no exaggeration to say that COVID has changed everything – it has presented major challenges to businesses, individuals and local communities and the repercussions of this will be felt for many years to come. But importantly, it has also presented the opportunity to reinvent and reshape our economies for the better. In the day-to-day hubbub of running a business, you don't always have the time or headspace to take a look at what could be done to make you more efficient, more innovative or more of an empathic and caring employer. But if the pandemic has done anything positive, it has shown that businesses and business organisations can thrive when they work together, show compassion, and support each other to weather the storm.
With the support of the LEP, businesses in Stoke-on-Trent and Staffordshire have demonstrated resilience, agility and innovation in such a manner that means we can now start to look ahead to the post-pandemic landscape – and do so with optimism.
As we've looked back on a year like no other by creating our Annual Report 2020 – 21, we have seen what can be achieved when we work together across the public and private sectors.
Visibility has been key for the LEP over the last year, and we have been able to achieve that through initiatives like our new-and-improved annual conference last November, our virtual jobs fairs for local talent looking for roles in key sectors like healthcare and construction, and our work with our Growth Hub which has provided one-to-one support to a network of 5,000 business leaders on how to trade internationally post-Brexit. Our number one priority was always to make sure the business community knows that we are here to support and work with one of our partners to find the right solutions to business challenges.
Through our investment, we're making progress on key opportunities like becoming the UK's first fully 5G urban and rural region, investing in capabilities such as our energy innovation, building cutting-edge digital skills among young people to drive future business innovation, supporting exports to new markets among our world-leading manufacturers and taking advantage of the opportunities of HS2 now that it has achieved Royal Assent. Government backing for these opportunities will deliver on the promise of levelling up, enabling regions like ours to drive the nation's recovery and creating opportunities for all.
Although there are still question marks around the future of devolution, it's positive to see continued commitment by Government to LEPs and a recognition of the value they bring to their local areas. In order for us all to move forward from this period of uncertainty effectively, the LEP review currently taking place should ensure that businesses have the right local structures in place and expertise to represent their interests and drive growth in the local economies.
Businesses value certainty and continuity and, as they look ahead to the recovery from the pandemic, it's vital that they're clear about the support available to help them and have visible, credible leadership to represent their interests regionally and nationally. As the chair of the LEP, I am working with Government to ensure these partnerships deliver on the Government's levelling up agenda and am actively looking to contribute to the Levelling Up White Paper due later this year.
A particular strength in Stoke-on-Trent and Staffordshire is how private sector LEP board members are playing a hands-on role in driving work in areas like future workforce, digital, innovation and clean growth. As a manufacturing powerhouse, at the centre of the country with fantastic national and global connectivity, we have so much potential that myself and my fellow board members are working hard to unleash so that we can play our full part in driving national growth and competitiveness.
I have been incredibly privileged to lead Stoke-on-Trent and Staffordshire LEP through this historically significant year. I'm proud of everything we have been able to achieve, and I look forward to an exceptional year for the region as we begin to reshape our economy for future generations.
Alun Rogers is chair of Stoke and Staffordshire LEP