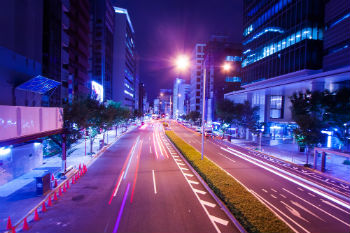 Councils could save more than £200m a year if they switched to high-efficiency LED street lights, according to climate campaigners.
The 10:10 Climate Action group says a mass switch-over could save more than 600,000 tonnes of carbon a year, the equivalent of removing 400,000 cars from the road.
It is calling on all councils to switch their streetlights to LEDs within five years.
The group says LEDs can last more than 20 years, reducing waste and saving time and money on maintenance, compared to conventional bulbs which must be replaced after 4-6 years.
But it says that although the benefits of LEDs have been known for some time, councils have been slow to switch — by 2014 only 10% of councils had switched to LED street lights, with the most recent estimate suggesting this has only increased to 20%.?
Neil Jones of 10:10 Climate Action said: 'These figures show just how bright an idea LED switching is.
'In these tough financial times £200m per year is a huge amount — that's the same as providing nearly 500,000 pupils with free school meals each year.'