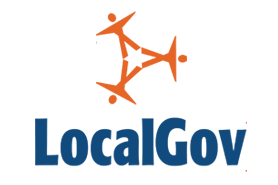 Last year began the same as each one before, no doubt filled with the promise of fresh starts and improved ways of living, both personally and professionally.
For the housing and energy markets, 2013 kicked off with the launch of the Energy Companies Obligation (ECO) which was hailed as the answer to tackling fuel poverty and the reduction of the UK's energy consumption.
But, as the old saying goes about good intentions, ECO did not give the miracle solution it promised and many registered providers (RPs) found themselves unable to realise the energy efficiency improvements and funding they had hoped for.
Our approach has been to err on the side of caution for the benefit of our members. As such, we implemented our own means of driving energy efficiencies, bringing down fuel costs for tenants in the communities where we operate, whilst still taking full advantage of available funding.
As well as ECO, this year has seen us ride the ever changing wave of Solar Photovoltaic (PV) panel legislation. As a result, we have developed a method of delivery that empowers RPs through comprehensive training as well as robust and competitively priced materials via our framework.
And PV isn't the only game-changer we have seen come into play. New build has established itself as a means of growth,with residential contract values increasing by 90% since 2012.
As well as opportunities, new build brings with it the challenge of breaking down old ways of working and introducing new products, in addition to building a team of relevant experts.
Though 2013 has been a time of change, one aspect of the industry which has remained constant is camaraderie.
Based on an independent 'Climate' survey of our team, in addition to a fantastic working knowledge of the RPs we support, we know that trust and a sense of belonging is what drives results across the board and this will always remain the case.
As we look to 2014, the political, environmental and economic landscape remains in flux but by taking charge of new opportunities for efficiency and better working communities, as well as learning from the past 12 months, RPs can negotiate this next year with confidence.
Mike Brogan is chief executive of Re:allies and Procure Plus