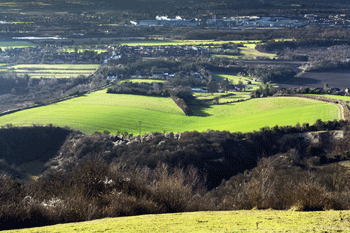 A six-year contract to manage a shared network for public services across Kent has been awarded to Daisy Updata Communications Ltd (DUCL).
The Kent Public Service Network (KPSN) provides broadband and Internet connectivity to around 370,000 users in council offices, schools, fires stations and other public sector locations.
Under the contract, DUCL will aim to improve Internet and connectivity speeds in the KPSN while reducing costs for partner organisations. The wide area network is an alliance of Kent's local authorities and public sector organisations.
Kent County Council awarded the contract to DUCL following a competitive tender process.
The town hall's cabinet member for corporate and democratic services, Gary Cooke, said: 'The KPSN has been hugely successful in improving Kent's communications. The partnership has enabled multiple networks within the region to combine into a single network, not only reducing costs but facilitating shared services.
'Together with DUCL, we will build on this success reaffirming KPSN's position as the network of choice for all public sector organisations in Kent.'
DUCL is a joint venture between Updata Infrastructure Ltd – part of Capita IT Services – and Daisy Group plc.
Arthur Gormley, managing director at Updata Infrastructure Ltd, said: 'Kent County Council has long been regarded as a pioneer in the adoption of joined up government and partnership approaches to service delivery. We have worked closely with the council and KPSN partners to plan the enhanced network infrastructure required to realise its vision.'
Matthew Riley, chief executive officer at Daisy Group plc, said: 'We are delighted to be working with the KPSN and supporting the good work that it continues to do within Kent's public sector telecoms space. Kent County Council and the KPSN partners are setting a great example for other regions.'