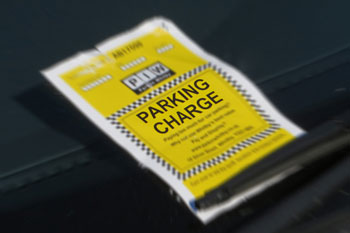 The Government has proposed a new code of practice aimed at eliminating unfair fines issued by private car parking firms.
The proposals include a maximum cap for parking fines, a 10-minute grace period before a late fine can be issued, and a requirement for parking firms to clearly display pricing with terms and conditions.
Communities secretary Robert Jenrick described the measures, which will form part of a new Parking Code of Practice and Framework, as a 'victory for the millions of motorists across the country.'
'They will put a stop once and for all to rogue parking firms using aggressive tactics and handing out unfair parking tickets with no right to appeal, while also boosting our high streets by making it easier for people to park near their local shops without being unfairly fined,' he said.
'Our proposals will restore common sense to the way parking fines are issued, while cracking down on the worst offenders who put other people in danger and hinder our emergency services from carrying out their duties.'
The new code and framework include the creation of a mandatory single Appeals Service and Appeals Charter for motorists to turn to if they are unfairly fined.
Under the charter, motorists could be able to appeal their fine and see it reduced to a maximum of £20 or cancelled. There will also be a tiered system to differentiate between major and minor offences.