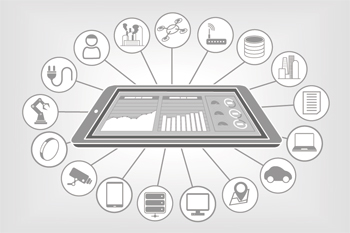 No-one could deny that local councils are facing challenging times, but the biggest challenge they face is changing their own thinking around sharing. Sometimes the sharing agenda is thrust upon councils. Two factors are driving this: the devolution agenda is pushing councils into service sharing, and they are occasionally put in that position because of natural boundaries.
Austerity is forcing councils to focus on vital services and outsource extraneous services; pest control services are a good example, formerly an in-house service, but because pest control is not a statutory service, it is now frequently outsourced to private companies. The stark choices facing councils now are, in essence: What do we have to do? What can we stop providing entirely? And, most productively, what can we share the expense of?
However, sharing resources should not be seen as simply a necessary evil. It allows for a change in mindset, a more open attitude towards sharing not just physical resource but data, insight, information and history. The benefits to sharing data across multiple services, (health, education, social services and policing) are well documented as is the greater efficiency achieved by joining up back offices across multiple areas and services.
Those councils considering health data sharing should look north, to Bradford, and south, to London.
Bradford has put the sharing of healthcare data at the centre of its strategy with its Digital Health Enterprise Zone (DHEZ). This £13m partnership, led by the University of Bradford, develops new products and services with a basis in digital technology. Education experts, the local authority, healthcare providers and industry, along with BT, are working together to develop new healthcare products to enable them to enter a global market estimated to be worth £13.7bn. In addition, DHEZ is about to open its hub where SMEs, public bodies and academics can share data to find new ways to prevent and treat long-term conditions like diabetes. This Digital Exchange hub, as it is known, will create jobs, encourage investment across the region and help to fill the NHS funding gap.
And in London, Islington Council is working with BT to create the first interoperability healthcare partnership in which health and social care data can be shared across relevant agencies to give them a 360 degree view of a patient's care pathway. As an added bonus the software works with legacy systems so does not require a debilitating overhaul of existing technology or systems.
Data sharing also has huge benefits for schools. In Norfolk, the County Council Children's Services works with 450 schools across the county and using BT Cloud Compute is able to share data across all of its facilities, allowing children's attendance to be tracked efficiently and avoiding the risk of accidental multiple entries.
Sharing is the future, so prepare for it. With less money and a growing demand for services, finding new and innovative ways to collaborate with other councils makes good business sense. Meeting regularly to exchange learning on each other's success and failures can generate huge benefits.
Working in this way allows councils to streamline processes, increase resilience to front line services and secure significant savings for residents.
Michael White is local government partnership director, BT Global Services, and former leader of Havering LBC