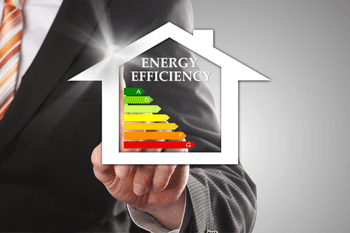 Islington Council today launched a new energy centre which converts waste heat from the London underground network into heating for homes, schools and leisure centres.
Situated on the site of a disused underground station, the Bunhill 2 Energy Centre uses a fan to extract warm air from the Northern line tunnels below.
The warm air is used to heat water that is then pumped to buildings in the neighbourhood through a new 1.5km network of underground pipes.
The energy centre and new pipework adds a further 550 homes and a primary school to the existing Bunhill Heat and Power district heating network, launched in Islington in 2012.
The network already provides heat to two local leisure centres and more than 800 homes, but the new energy centre gives the system the potential to supply up to 2,200 homes.
The centre's combined heat and power technology means it also generates electricity that is fed into the London underground network and an adjacent tower block, powering its communal lighting and lifts.
In addition, the two-metre fan, installed in an existing six-storey London underground mid-tunnel ventilation shaft, can also be reversed to help with cooling the tube tunnels in the summer months.
'This pioneering project recycles heat that was simply being lost to the environment. We are cutting carbon emissions in a way that also reduces people's energy bills, helping us to help them at a time when the cost of living is soaring,' said Cllr Rowena Champion, Islington Council's executive member for environment and transport.
'Not only is this contributing to Islington's commitment to be a net zero carbon borough by 2030, but this initiative also helps to reduce fuel poverty and make Islington a fairer place, while offering our communities a sustainable, cheaper and greener future.
'I'm very proud of this exciting project, which promises to make a real difference to residents and the environment.'
The mayor of London, Sadiq Khan, said: 'It's great to see this highly innovative project up and running, recycling waste heat from the tube to provide a low-carbon, affordable way of heating local homes and businesses.
'I've set London the target of being carbon-neutral by 2030. It's an ambition that will require innovative projects like Bunhill to help deliver it. If we're truly going to tackle the climate emergency we will need progressive partnerships between local authorities, City Hall, TfL and others as was demonstrated so perfectly by this project.'