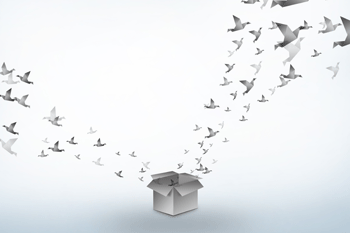 Traditional approaches to technology infrastructures and applications will not help your organisation to thrive in the long term. The IT department of the past managed a collection of in-house resources but the technology organisation of the future must take advantage of external provision.
Gartner's 2016 CIO survey reports that public sector IT leaders are predicting a rise in digital processes from 42% to 77%. While the meaning of such processes is open to interpretation, the analyst says CIOs need to use new combinations of information and technology to create a competitive advantage.
The idea of being open to innovative systems and services might sound far-fetched for some public sector CIOs, many of whom are working for cash-constrained organisations that demand more for less. Yet digitally engaged government agencies, says Gartner, are becoming increasingly prevalent.
Such forward-thinking bodies are less reliant on fixed systems and look more like platforms, where the business combines resources from various places to create value. Gartner suggests the platform evolves as an ecosystem, where many networks of stakeholders bring value to each other. So how can you embrace a platform-led approach and what does it mean for your organisation?
Your first source of platform partners is likely to be close to home, so take time to look deep inside the business. The consumerisation of IT has been accompanied by a democratisation of technical knowledge. Everyone in your organisation will have been exposed to the digital revolution to some extent, and most of those people will have a view on devices and apps.
Find people who are interested in technology, maybe from outside the IT department, and use their interest to help develop new solutions to key business challenges. By engaging with such business-focused individuals, you might find the answer to better customer service lies in the deployment of mobile technology or the creative use of business intelligence.
As you engage, do not limit the scope of your conversations to within the enterprise firewall. Public sector bodies can be cautious and inward looking, but big rewards can come from reaching out to partner organisations on the outside. Speak with other government bodies and look to share best practice.
Also reach out to universities and find opportunities to develop students with an interest in technology, perhaps through work experience schemes. Such undergraduates might not work for your organisation in the long term but you can benefit from their awareness in the short term.
Then take time to speak with research laboratories and start-ups. The fast-paced world of a dotcom might seem anathema to the slow-speed development of public sector IT. But many start-ups are simply looking for a client who can help develop their product or service. By working as partners, government bodies and fledging firms can both create value as part of an ecosystem.
Your final – and, perhaps, most important – source of expertise will be external technology providers. The right trusted partner provides an invaluable helping hand as you work to build a platform-led approach. BT research suggests around three quarters (72%) of public sector IT managers intend to use external expertise to close the technology skills gap.
As you work within an ecosystem, your trusted service partner will help you to create the supporting technology base for your platform-led approach. Rather than being hamstrung by legacy systems, modern public sector managers must be able to move with agility and to meet the fast-changing demands of customers, both inside the organisation and outside.
Only the cloud can provide this agile platform for change. Digitally engaged public bodies use on-demand IT to scale their resources up or down on-demand, without affecting core production systems. Your organisation can use the cloud as the technology platform to help deliver key digital initiatives, such as those relating to collaboration, mobility and management information.
Yet there is still much work to be done when it comes to awareness. BT research suggests more than half of IT managers have no plans at all to implement a cloud first strategy across a range of areas, from packaged enterprise applications to core computing infrastructures.
It is time for a wake up call. The traditional public sector IT department will not be able to meet the broad service needs of citizens during the next five to ten years. The good news is that, a platform-led approach, which draws on an ecosystem of experts and technologies, will allow public sector IT managers to deliver a digital revolution.