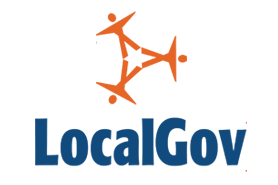 76% of parents think a commitment to getting more children walking to school is the right priority for government*. We agree.
With new budget announcements pending, local government is braced for further austerity in the transport arena. Congestion levels are increasing, not least at the school gates, and air quality is ever more concerning as the number of vehicles on our roads continues to rise. Add to this the recent Department for Transport target of getting 55% of primary school children walking to school by 2025 and the emphasis on developing successful initiatives to encourage children to walk their journey is an indisputable priority.
With a track record of increasing walk to school rates by 26% in just five weeks, Living Streets' WoW (Walk once a Week) scheme is a simple, low-cost intervention to increase the number of children walking to school.
Brian Edwards, Team Manager for Safe & Sustainable Transport at Stoke-on-Trent City Council anticipates a shift towards a requirement for transport initiatives that deliver across multiple agendas including health, education, and local economy – advocating that a commitment to supporting walking to school can help local government to meet these needs with ever tighter budgets.
"We've worked with national charity Living Streets for the last three years on a ground-breaking schools outreach project, centred around their established and proven behaviour change initiative WoW (Walk once a Week). The results have been phenomenal, reducing car use by 30% and achieving an independently evaluated benefit:cost ratio of £7.64 for every £1 invested.
"Importantly, through this activity we are able to support our fellow directorates at the council for wider social benefit. In public health terms, we are playing a role in the fight against both physical inactivity and childhood obesity and we have strengthened council ties with our schools base. A reduction in vehicle congestion around schools alleviates pressure on our Parking Services Team and reduces resident complaints. By reducing pressure on our highways infrastructure, particularly in the morning peak, we improve the efficiency of our network which benefits the local economy."
The WoW scheme is set to bigger and better than ever for the 2015/2016 year and we are now accepting orders from local authorities who wish to run the scheme in their schools. The cost is just £1.31 per pupil, which provides the full toolkit and materials required to run the scheme across the year. Decrease the cost and increase the benefits further with use of our Travel Tracker whiteboard technology which captures data from students participating through interactive classroom sessions.
With over six million journeys recorded last year along, Travel Tracker provides a reliable demonstration of the travel habits of school children across your area, evidence of the return on your investment.
For more information about the WoW scheme, including how to order for your schools visit www.livingstreets.org.uk/LocalGovWoW
*YouGov poll commissioned by Living Streets April 2015