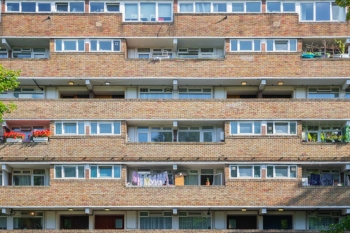 People living in the poorest parts of England were almost four times more likely to die from COVID-19 than those in the wealthiest areas, new research has uncovered.
A new inquiry by the Health Foundation found the COVID-19 mortality rate was 3.7 times higher for working age adults living in the poorest 10% of neighbourhoods compared to those in the wealthiest.
It found a number of factors increased exposure to the virus among working age adults including the type and quality of work, housing conditions, and access to financial support to self-isolate.
The charity is calling on Government to learn from the 2008 financial crisis, which led to the erosion of public services. It argued this damaged public health and stalled life expectancy, reducing resilience to the pandemic.
Jo Bibby, director of health at the Health Foundation comments: ''We may have to learn to live with COVID-19, but we don't have to live with its unequal impact. The shortcomings of the response to the 2008 financial crisis left a legacy of deep-rooted issues – poor health, increased financial insecurity and strained public services – which left the UK more vulnerable to the pandemic's health and economic impacts.
'We cannot afford to make the same mistake twice. Government must address the root causes of poor health and invest in jobs, housing, education and communities. This is the only way to create a healthier society that can meet the challenge ahead and better withstand future crises.'
The charity calls on the Government to prevent further erosion of health from the pandemic, close the education gap, address the health care backlog, support those in greatest poverty and provide targeted mental health support.