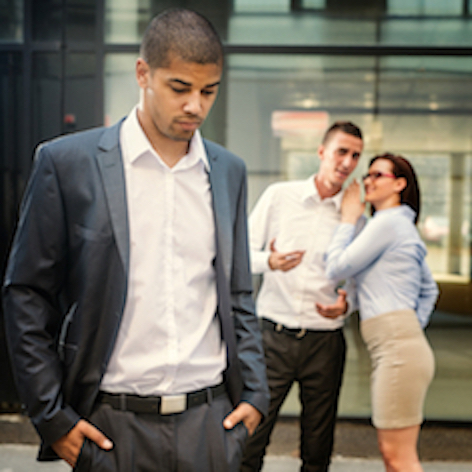 The failure to tackle deep-rooted race inequality and the post-Brexit rise in hate crime risks increasing race tensions, says equality commission.
A new report by the Equality and Human Rights Commission (EHRC) investigates race equality in Britain across a number of different areas, including education, employment, housing, and pay.
Entitled Healing a divided Britain, the report reveals what the chair David Isaac described as a 'very worrying combination of a post-Brexit rise in hate crime and long-term systemic unfairness and race inequality'.
Unemployment rates were significantly higher for ethnic minorities at 12.9% compared with 6.3% for White people, the commission found.
It also learnt significantly lower percentages of ethnic minorities (8.8%) worked as managers, directors and senior officials, compared with White people (10.7%).
Divisions are also present in education. Just 6% of Black school leavers, according to the EHRC, attended a Russell Group university, compared with 12% of Mixed and Asian school leavers and 11% of White school leavers.
Rates of prosecution and sentencing for Black people were three times higher than for White people –18 per thousand population compared with six per thousand population.
Ethnic minority children and adults are also more likely to be a victim of homicide. The homicide rate for Black people was 30.5 per million population, 14.1 for Asian people and 8.9 for White people.
Race hate crimes on Britain's railway networks have risen by 37%, and 37.4% of Black people and 44.8% of Asian people report feeling unsafe being at home or around their local area, compared with 29.2% of White people.
If you are an ethnic minority person, the report found, you are still more likely to live in poverty. The evidence shows that 35.7% of ethnic minorities were more likely to live in poverty compared with 17.2% of White people.
'The combination of the post-Brexit rise in hate crime and deep race inequality in Britain is very worrying and must be tackled urgently,' said David Isaac. 'Today's report underlines just how entrenched race inequality and unfairness still is in our society.'
'If you are Black or an ethnic minority in modern Britain, it can often still feel like you're living in a different world, never mind being part of a one nation society,' he added.
Mr Isaac called on the Government to put in place a comprehensive and coherent strategy that tackles race inequality.
'So far, the Government's economic plan since 2010 has not been paralleled by a race inclusion plan that prevents cutting some communities even further adrift from equality of opportunity,' he said.
'We agree with the Government that we must urgently lift our ambitions and are determined to work with the new Prime Minister to redouble efforts to build a fair society.'