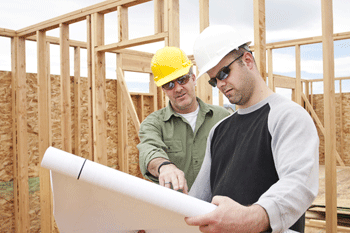 Germany has higher rates of housebuilding, a much less volatile housing market, and a larger private rented sector than the UK, new report reveals.
A study published today by the progressive think tank IPPR compared the UK and German housing markets and found the former could learn a lot from the latter.
IPPR revealed that since 1951, 30 million new homes have been built across East and West Germany, compared to 16 million in the UK.
It also found housing completions in Germany now approach 250,000 a year, while in the UK they are struggling to exceed 170,000 a year.
Among the reasons for Germany's higher output of housing is they have a more diverse mix of house builders who build a wide variety of homes.
They also have a broader mix of investors, including build-to-rent, and a planning system that facilitates the release of land and the translation of permissions into completions.
IPPR's research showed differences on the demand side were also significant between the two countries.
Germany has a more conservative mortgage market with greater restrictions on loan-to-value ratios, the think tank found.
They also have a tax system that favours long-term property ownership while discouraging speculation.
A combination of longer tenancies and more rent control, which together make private renting an attractive alternative to home ownership, was also found to be an advantage of the German housing market.
However, IPPR did highlight a number of problems with Germany's housing market.
Germany has delivered a lot of affordable homes over the last three decades, but its method for delivering them - through 20–30-year covenants - has led to a sharp drop in the availability of affordable rented homes.
IPPR also warned the private rented sector in Germany can be difficult to access because of lengthy property-search and application procedures.