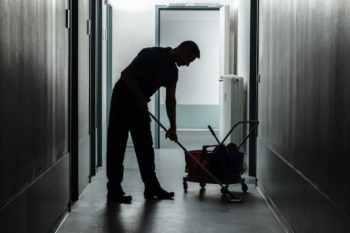 Part of delivering effective public services is about being receptive to any changes in technology. For government departments and public sector organisations to continue providing and delivering high-quality services they must be open to exploring different ways of working and looking at new processes. But when it comes to licensing, what does this type of change really look like in reality and how can the government achieve better outcomes through technology use?
This year was a learning curve at the Gangmasters and Labour Abuse Authority (GLAA) when we decided to update our own licensing system. We experienced how it is to work alongside a tech supplier to create a new licensing system, which taught us universal lessons that are applicable to local authority operations, too. Collaborating with external businesses and agencies that handle licenced activity can be a complex task, but licensing systems which are sturdy enough to cope with high demand, provide efficiency savings and important reporting insight can deliver real value and efficiencies.
A journey towards the cloud, away from legacy tech
When our previous system began reaching end of life, we utilised the G-Cloud 12 framework to aid our search for an agile supplier who could fulfil essential components such as being official sensitive and GDS compliant. Prioritising these things, we chose Arcus Global for our project.
With our previous system managed internally, this was the first time we had worked with an external partner. Since the system went live in May of this year, many businesses have quickly started using the system, and I would say that working with a partner has been a key part in updating our digital system. For local authorities looking to modernise their licensing processes, fostering this spirit of collaboration is a huge part of working successfully with a supplier.
A sharper focus for staff
For public sector organisations it's important to have a flexible, personalised system, one that can be tailored to your organisation. This way, it gives you the ability to customise and change things around to suit the needs of your organisation. From caseload management to escalation support, anything can be made easier.
For councils that want to take similar steps it's important to keep a few things in mind.
The first move is to fully understand what you want the system to deliver, whether that be efficiency savings, improved reporting capabilities or self-service, permitting staff time to be reallocated to priority projects.
Our goal was for users of our new system to have the freedom to control the information they deal with daily. We are a regulator and therefore hold a duty of care to the workers and businesses we support – which is the same for councils. As public sector bodies, we can all agree to improving standards and safety.
A joint approach deliver success
When partnering with a supplier, we knew immediately that we were working to benefit the workers we have a responsibility to safeguard. The process has been easier than if we developed a system from scratch, thanks to the Salesforce platform and working alongside a dedicated supplier. This is an essential thing for local authorities to consider if they are looking to update their systems, since without collaboration, the process could have been much more challenging for us.
The licensing team is supported by our system on all high-priority tasks. The dashboard is not individualised and acts as a single source of truth. In practice, someone's tasks can be viewed and accessed by other members of the team if that person is absent. It simplifies processes, which both save time for staff and protects workers.
The work of local authorities, as well as other public sector organisations, is extremely important in helping prevent exploitation of workers and modern slavery, and the systems they use must reflect that. For licensing and any other branch of regulatory services, from food standards to environmental protection, ensuring staff can fulfil their duties through the use of digital tools is vital to ensuring smooth daily operations.
Nicola Ray is head of regulation at the Gangmasters and Labour Abuse Authority