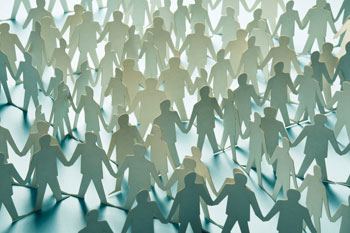 Nearly four years ago, the Public Services (Social Value) Act was introduced to encourage commissioners to think about how procurement can deliver social, economic and environmental benefits for their local communities.
However, to what extent has the Act been embedded within local authorities? We are conducting a short survey, in partnership with Morgan Sindall, exploring how councils are using the Act to drive positive change in their communities, and what barriers exist to its adoption.
Lyndsay Smith, director of education and frameworks at Morgan Sindall, one of the UK's leading contractors working on schools and communities buildings, explained: 'We are coming up on the fourth anniversary of the introduction of the Social Value Act and are keen to explore how it's being used and the extent to which local authorities feel it's helping.
'The challenges involved in driving positive change in communities are ever more complex - and today exist in an era of budget austerity, rising demand for services and amidst the political upheaval of both devolution and Brexit. We work closely with the public sector across the UK and are keenly aware of the challenges at grass roots level.
'The Social Value Act is there to help local authorities leverage their buying power and to support socially responsible procurement. Now is a good time to ask how well it's going.'
Please click here to take part in our survey, the results of which will be published on www.LocalGov.co.uk at a later date.