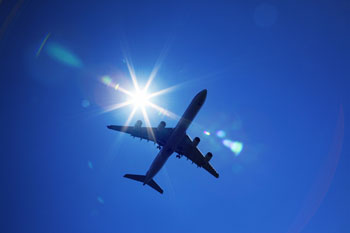 The optimum results you are looking for, when you use Big Data, is the information you never knew existed. Non-intuitive relationships between variables are the key to unlocking predictive behaviours that can save budget and vastly improve efficiency.
And the applications can improve our lives immeasurably. For example, a new system to predict whether passengers will catch their connecting flights has been developed by the UCL School of Management, to reduce delays at the world's most congested airports.
Using real-time data, the study focuses on passenger movement using advanced data analytics and machine learning technology to accurately predict hours in advance whether passengers will catch their connections to avoid flight delays and better manage queues at security and border control. The system is currently being trialled at Heathrow Airport.
But data mining need not be on such a grand scale: simple data mining exercises around traffic levels, air quality and footfall allows councils to introduce traffic calming or turn certain street lights off at certain times. This takes weeks, not months, to implement and it doesn't require a mathematician and this small scale data mining is the way to build the foundation of a Smart City, like Milton Keynes.
Milton Keynes is the fastest growing city in the UK, where a wireless network has been employed across the whole city, with sensors monitoring air quality, congestion, car parking spaces, traffic movement and footfall and even which public bins are full. The data is brought together in an information hub that contains 5000 data sets. Organisations like Anglian Water and other service suppliers are hooked in to the infrastructure.
So using big data to identify what people do and when they do it, before weaving that in to the infrastructure can not only take out the pain points many of us experience as citizens in a busy city, but also get more bang for our budget buck. And big data can also give us the knowledge and the strategic sense of what a city needs to make it Smart. Whether it will make the security queues at Heathrow any less agonising remains to be seen.
Bob Quin is Senior Marketing Manager at BT Business and Public Sector.