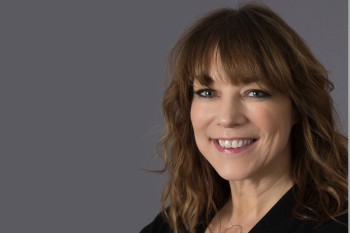 Earlier this week, the prime minister announced draft revisions to the National Planning Policy Framework (NPPF). The reforms aim to speed up the planning process with the Government's ultimate objective to 'get more of the right homes built in the right places more quickly'.
While this is laudable – and we are all well aware that urgent action needs to be taken to address the country's housing crisis – the time and resource councils will need to dedicate to implement the policies should not be underestimated.
Getting the right people and resource in place
There is a new and real opportunity for local authorities to play a significant direct role in housebuilding for the first time in a generation. Even though these are currently only consultation draft reforms to the NPPF, local authorities must start thinking now how these policies will be implemented in practice, so that they can hit the ground running. Systems, processes and Local Plans will need to be updated, which will all require dedicated resource.
While the mantra coming from Westminster is to deliver 'the right homes in the right places', the priority for local government must be to recruit the right people to the right positions.
This is easier said than done, especially as 2020 approaches and councils feel the very real effects of cuts to their funding – despite Mrs May's recent promises that more finances are being made available to boost housebuilding. In the face of austerity, councils are having to be proactive and enterprising, increasingly establishing their own development companies and housing arms. But it has been such a long time since local authorities had direct involvement in housebuilding that there is a shortage of construction expertise within local government and so most councils are not currently set up to deliver at the scale and pace that is being demanded by Westminster. As such, work must now begin to recruit and restructure to close this skills and knowledge gap in time for the implementation of the new policies.
It takes two to make a thing go right: partnership is key to housing delivery
Local government must be able to compete with the private sector, but it is vital that the advantages of collaboration are recognised. This not only includes partnering with the private sector but also with other councils to share expertise, resources as part of joint venture developments. Once the right building blocks are in place, we may see particularly commercially-minded councils offering their newly recruited services and expertise on a consultancy basis to other authorities, as is proposed by the London Borough of Newham's Red Door Ventures company.
It is this principle of partnership and cooperation which is at the heart of the revised NPPF. However, not merely an overarching aim or pithy soundbite, it is borne out at a policy level. Strengthening the principle of a duty to cooperate, Local Plans will now need to be 'informed by agreements with other authorities, so that unmet need from neighbouring areas is accommodated'. While this is all well and good, Government needs to provide assurances that it will now be enforced. Clearly, more stringent penalties need to be introduced given that the duty to cooperate has been part of planning policy for some time but it has been all too easy for more NIMBY councils to avoid.
If local authorities are not adequately encouraged and incentivised to cooperate with one another, it will be Whitehall's responsibility to find ways to support those who struggle to deliver the necessary housing numbers.
There's no shying away from it: the proposed reforms to the NPPF will give local authorities a considerable to do list.But the priority must be to increase councils' housebuilding and development expertise if they are to satisfy their financial and social objectives and make the sector's most significant contribution to housing for a generation. This ambition does not need to be a daunting prospect. It is vital that councils learn from each other and share knowledge and skills as they grow, but at the same time they should not be afraid to reach out to the private sector when necessary. After all, central to the NPPF is that the planning process should achieve sustainable development but the right people, tools and resources need to be in place first.
Karen Cooksley is head of planning at Winckworth Sherwood