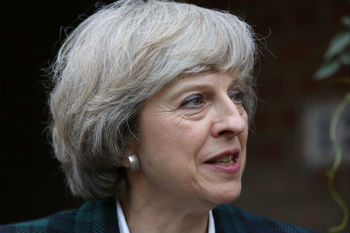 Local authorities have renewed demands for greater powers to build new homes following a shakeup in planning rules.
Today, prime minister Theresa May has unveiled a major overhaul to the National Planning Policy Framework. The measures include a new housing delivery test for local authorities to help drive up the numbers of homes actually delivered in their area, rather than numbers planned for.
Council will also have more freedom to make the most of existing brownfield land to build homes that maximise density. A new standardised approach to assessing housing need will be introduced with new measures to make the system of developer contributions 'simpler and more robust'.
Mrs May said: 'We're streamlining the planning process, so that much-needed homes aren't held up by endless appeals and bureaucracy.
'We're making it easier for neglected and abandoned commercial sites to be turned into housing. And we're making sure councils do all they can to find sites, grant planning permissions and build homes. That includes creating a nationwide standard that shows how many homes authorities need to plan for in their area – making the system fairer and more transparent.'
Responding to news, Local Government Association chairman Lord Porter said the current system was working well but councils need more powers to act where housebuilding has stalled.
Lord Porter said councils granted nearly twice as many planning permissions as the number of new homes that were completed in the last year and were currently approving nine in 10 planning applications, and nearly three-quarters of planning refusals are upheld on appeal.
'It is completely wrong, therefore, to suggest the country's failure to build the housing it desperately needs is down to councils.
'The threat of stripping councils of their rights to decide where homes are built is unhelpful and misguided.'
Lord Porter said councils and their communities must be 'empowered empowered to ensure local development creates prosperous places, that new homes are good quality and affordable, and that they are supported by crucial services and infrastructure such as roads and schools.'
He said: 'Ultimately, the private sector will never build enough of the homes the country needs on its own.
'The government must back the widespread calls, including from the treasury select committee, for council borrowing and investment freedoms to spark a renaissance in house building by local government.'