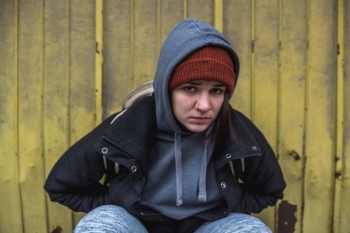 Vulnerable young people have struggled to access the support they need in the past year, a charity has warned in a new report.
The report, published by Centrepoint, examines the impact the past year has had on youth unemployment, homelessness, poverty and mental health.
It reveals that calls to its Helpline increased by a third since March 2020, with a rising number of young people sleeping rough at the time of their call.
Helpline staff reported that young people have faced significant barriers when making formal homelessness applications. This includes being told to sleep outside by their local authority so outreach teams can verify they are homeless before being offered support.
The report also highlights the number of young people needing access to Centrepoint's emergency food support increased by 276% in the past year. Its in-house mental health team also reported a 40% increase in demand for mental health services.
In a blog, Emily Cretch deputy service manager at Centrepoint, wrote: 'While there is a light at the end of the tunnel, the last year has taught us the fragility of life and the importance of supporting those who are more vulnerable than we are.
'It is essential that the Government ring-fences funding for youth specific accommodation and services to give our young people a fighting chance of having a job and a home as they move on into adult life.'