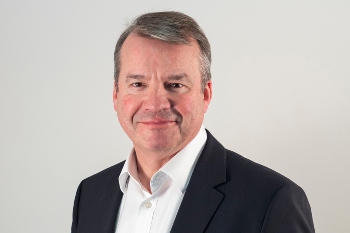 Kicking smoking is a difficult task, and one that is often daunting to many smokers. With NHS services currently under extreme pressure due to Covid-19, it is likely that a lack of funding paired with limited access to healthcare professionals will leave smokers to 'go it alone'. In stark contrast to this, smokers are being urged by healthcare experts to quit smoking to increase the body's natural defences.
Smoking cessation services have been fading into the background for some time. In fact, according to an ASH survey, funding cuts across England meant almost a third of local authorities no longer provide specialist stop smoking services. In addition, official data from the Ministry of Housing, Communities and Local Government saw local authority spending on stop smoking services decline by 36% between 2014/15 and 2018/19.
So, what is the solution for local authorities who are often charged with the delivery of smoker cessation programmes at a local level?
Strategy before action
Local authorities provide some of the most critical public services that exist in the UK. Smoking cessation programmes are just one part of these. In many cases local authorities are also supporting the most vulnerable whose health is frequently impacted by smoking. For instance, it is estimated that around 30% of smokers in the UK have a mental health condition and more than 40% of adults with a serious mental illness smoke.
Having to deliver critical services against the backdrop of an unprecedented global pandemic is creating an increasingly challenging situation for already overstretched local authorities.
Therefore, it's vital that local authorities consider the unique needs of their community and contrast this with neighbouring boroughs. Is there a way in which you can collaborate and potentially share smoking cessation information or resources without compromising on the quality of service provision to the public?
Whilst we navigate choppy waters interim planning is critical. Map your strategy against short, mid and long-term goals. Local authorities may need to embrace short term tactics to be able to adapt and cope with the current climate.
Embrace cloud technologies
If you are not doing this already, it is something you need to implement now. In the private sector, most if not all employees are being forced to work from home as remote working becomes the norm. The impact of this is that cloud-based technologies such as Zoom, WebEx, Teams and Google Meet are quickly becoming household names.
Too often local authorities are using dated technology built on in house servers and public sector employees cannot easily take advantage of cloud-based options that bring excellent features and scalability. Taking into consideration your local authority's specific requirements will be critical to developing a plan that unlocks the benefits of the cloud without compromising security, daily administrative activities, existing legacy systems or wasting budget.
Think virtual
Just a few years ago you would have been laughed out of the classroom if you suggested a virtual meeting. In a Covid-19 world, it's the norm.
Whilst a virtual experience is unlikely to replace or match the benefits of face-to-face appointments, they are the next best thing and there will be great value in permanently adopting such practices after Covid-19. Critical virtual support for smokers looking to quit comes in many forms, including virtual cessation groups, one-to-one video appointments, regular phone calls and so much more. This is a change which should stay and grow. Why? Because, despite the fact that many smokers want to quit, one in five (22%) smokers say that they haven't because it's too hard, according to a Censuswide survey commissioned by Kind Consumer earlier this year.
Furthermore, half of smokers have tried to quit smoking up to three times in the last year alone, without success. This could imply that some smokers do not feel supported by the measures currently in place to help them cut down or stop smoking.
Unfortunately, despite the recent health scare many smokers are still struggling and there appears to be a shortfall in the support and advice available to smokers, resulting in multiple failed attempts to quit. With the government's tobacco control plan towards a smoke-free generation to be achieved by 2022 in England, including reducing smoking in adults from 14.4% to 12%, there is still a long way to go.
Virtual support is an important element to tackling smoking. It's not the whole solution but it is part of it as well as being something which can be implemented even in difficult times. We would encourage, for instance, the adoption of virtual consultations with Stop Smoking Advisors either as a one-to-one or as a group session.
Find strength in collaboration
How we join forces across public and private sectors will have a significant impact on smoking cessation and the health of the nation. Knowledge sharing and innovation are two key areas Kind Consumer can help with and it is something we plan to explore further in a post Covid-19 world.
Alan Sutherland is CEO of Kind Consumer Ltd