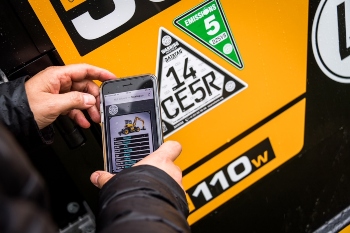 With any urgent challenge, the temptation is to get early results and that is inevitably done by going after the 'low hanging fruit'; in this case road traffic. Through Clean Air Zones, green taxis and busses, local authority Clean Air Strategies are being brought to life and achieving some good early results. But once the road traffic is cleaned up, the sights of the planners and environmental teams need to shift to where else they can make in impact, quickly and easily.
The Government recognises that the construction sector has a vital role to play in bringing economic growth. It also provides local authorities with a challenge, and potentially an 'easy win' on the air quality front. This is because construction projects can be a significant contributor to air pollution, both for nitrogen dioxide and fine particulates.
Andrew Gordon, who is part of the Regulatory Services Partnership at Merton Council and heads up their Cleaner Construction London Unit, talked about the challenges of Non-Road Mobile Machinery (NRMM) emissions when he was interviewed for the Plantworx website.
Construction machinery is almost universally powered by diesel engines. These engines are subject to EU type approval standards (Stages) which regulate their emissions in the same way as car engines are classified by their Euro standard. For a local authority, policing car emissions through clean air zones can be as simple as setting up automatic number plate recognition cameras and reading number plates on passing vehicles.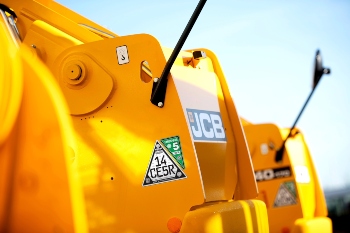 For NRMM the challenge is far more complex. NRMM do not have number plates, nor does the DVLA hold any data on them.
NRMM engines do carry data on their emissions, but it is encoded on a plate on the engine itself and requires specialist knowledge to decode it.
As Mr Gordon points out in his interview, there are some very big environmental gains to be made by engaging with the construction equipment sector,
'From the information we collect during our audits of sites, we are able to analyse the change in the emission characteristics of the London fleet over the course of the project. In turn, we're able to estimate the emissions we have prevented through our project. The emissions saved had reached 315 tonnes of oxides of nitrogen and hydrocarbons (NOx+HC), and 17 tonnes of particulate matter (PM) by April 2019. We are on-course and expect to reach 1500 tonne NOx+HC and 78 tonne PM by April 2022.'
By any standard this is a massive saving, especially in the context of air quality.
So how can this great work in London be replicated by other local authorities across the UK? It is true that the work in London has been a great success, but it has taken a dedicated team and a sizable budget to make it happen.
Thanks to an exciting new initiative by the Construction Equipment Association (CEA), the managing of NRMM emissions has become a whole lot easier and can be done at a glance.
Emissions Compliance Verification, or ECV, is a new scheme that sees that engines emissions data digitised and electronically uploaded, often directly from the manufacturer, to a secure database. This data is used to generate a special secure, colour coded identification plate that is attached to each machine. This plate displays the machines unique 'registration' number and its engine emission Stage. The plates colour coding relates to the emissions stage also – green for the cleanest Stage V machines for example.
The ECV database also feeds a new 'clearing portal' that is designed to enable construction site operators to request machinery lists, or manifests, from plant suppliers, so that they and verify the emissions Stage of a machine before it gets on site. More importantly, this portal is available to local authorities to use to view lists of every machine working at a participating site, view the emissions standard of the machines and verify this with a site visit. Because of the colour coded labels, officials can complete an audit of the site from a safe distance whilst the machine continues to operate, reducing machine downtime and any health and safety issues relating to a man/machine interface.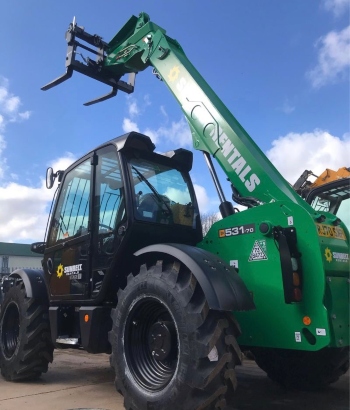 ECV is a 'factory fit' on 80% of new NRMM in the UK and plant manufacturers not fitting as standard are offering the system if the customer requests it. This means that, for most, ECV is free at point of use; for the plant owner, plant operator and construction company using new plant and, of course, any local authority or audit body who chooses to use this exciting new tool to manage NRMM emissions in their area.
Rob Oliver, chief executive of the CEA believes that ECV can have a real impact on NRMM emissions by providing local authorities with the powerful and free tool. 'They say that if you can't measure it you can't manage it, and that is ECV in a nutshell. The combination of manufacturer provided electronic emissions data, a secure database mated to a free portal and colour coded registration labels mean that we have created a DVLA for NRMM. Now, for the first time, reading, understanding and managing emissions from construction machinery is as simple as managing rated emissions from road vehicles,' explained Mr Oliver.
Over 2,000 new pieces of construction plant machinery are entering the UK market fitted with ECV every month, meaning that it is more than likely that these machines will be on a construction site near you now.
So, the message to every local authority in the UK from the CEA is a simple one; join us to deliver a cleaner construction environment and use our free ECV management tool to help control NRMM emissions in your communities.
For more information on how you can be part of the green construction revolution and use ECV in your authority area, please contact Dave Luscombe at the CEA on 07831 225798 or dave.luscombe@thecea.org.uk
Dave Luscombe is special projects consultant at the Construction Equipment Association (CEA)