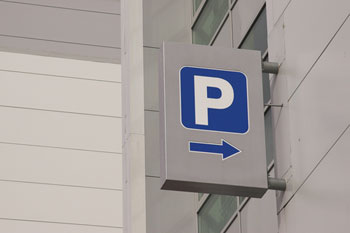 The Government has announced that all NHS trusts are to receive financial support so that they can provide health care workers with free car parking during the coronavirus pandemic.
This pledge comes as the local government secretary also agrees that councils will offer free car parking to all NHS workers and social care staff during the Covid-19 outbreak.
'Our NHS is facing an unprecedented challenge, and I will do everything I can to ensure our dedicated staff have whatever they need during this unprecedented time,' said health secretary Matt Hancock.
'So we will provide free car parking for our NHS staff who are going above and beyond every day in hospitals across England.'
NHS chief executive Sir Simon Stevens commented: 'Our NHS staff are working round the clock gearing up to deal with this unprecedented global health threat, which will be a major challenge for health services across the world, and we have listened to what they have told us would make their lives easier.
'Free parking will make a big difference for hundreds of thousands of frontline staff, but this is just the start, and we will set out further support offers over the coming days and weeks, to ensure the NHS looks after those who look after all of us.'