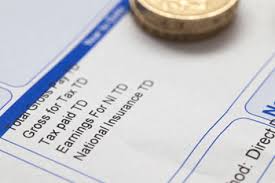 Half the cost of a pay claim for council workers would be offset by increased taxes and other factors, according to local government union.
The claim by Unison, GMB and Unite submitted earlier this year calls for a 5% pay rise and the real living wage for the lowest paid of £8.75 an hour or £10.20 in London.
But Unison says the workers would be paying more in taxes and national insurance, spending more and paying extra VAT, as well as claiming less in tax credits and other benefits.
Research for Unison by the New Policy Institute says the £623m bill for the 2018 pay claim would be reduced to a 'net public sector cost' of £313m when all the factors are taken into account.
The unions – Unison, GMB and Unite – are hoping to receive a pay offer from the local government employers next month.
Unison head of local government Heather Wakefield said: 'Local government workers are the lowest paid in the public sector.
'This pay rise is affordable and long overdue. With inflation and interest rates on the rise, all council employees want is to be able to pay their bills, feed their families and live without constant financial worries.'