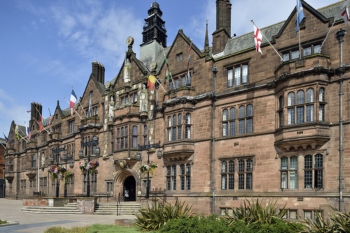 Drivers of heavy goods vehicles who work for Coventry City Council's waste services are threatening to go on strike over the Christmas period as part of a pay dispute.
The union Unite have notified the council that they intend to ballot the HGV drivers in waste services who are members of the union to decide whether to take industrial action or not.
Discussions between Unite and the council have been in progress for a number of weeks now and are focused on the issues of additional pay and Christmas working arrangements.
On the question of pay, the local authority argues that they are 'bound by strict and nationally agreed processes in evaluating salaries for jobs'.
'Using those processes, we have re-evaluated the driving job involving the union and the result has seen it remain on the same pay scale as it currently is,' a council statement read.
'To provide preferential treatment and override the established processes would not be fair to the other 4,500 people we employ as an organisation.'
Coventry City Council also insists that bin lorry drivers are contracted to work during the Christmas period and have offered waste crews additional pay during the week between Christmas and New Year.
'We remain committed to on-going talks with Unite and will do all that we can to lawfully resolve these issues,' the council said.
'We urge Unite to suspend the ballot and continue talking to us so we and they can avoid strike action that will cause considerable and unnecessary disruption for residents.'
Unite argue that the dispute is a result of the council failing to improve the pay rates for its refuse collection drivers. The drivers are paid as little as £22,000 per annum, they say, and could earn far more elsewhere.
In a statement, the union said that unlike other councils that have increased pay or introduced retention payments to ensure that refuse collections are maintained, Coventry has instead 'stuck rigidly to a fundamentally flawed pay formula.'
Unite general secretary Sharon Graham said: 'Coventry council should be thoroughly ashamed of its actions. Our members have continued to work throughout the pandemic providing a vital service to the residents of the city.
'Rather than appreciating their dedication and commitment the council appears determined to leave them languishing on poverty wages, which are far below market rates.
'Unite always puts the jobs, pay and conditions of its members front and centre and will be giving our members in this dispute its total support until these matters are resolved.'