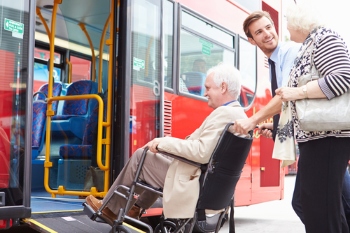 The Government today announced a new funding package to roll out a mobility service to help people unable to drive access alternative forms of transport.
The new funding will include £1.5m allocated to support all 13 Mobility Centres across England roll out a 'Hubs Mobility Service'. These services help people stay mobile after they have been advised to stop driving or if they are unable to learn to drive due to their disabilities.
The Department for Transport has also announced that it will provide £1m to lifeline ferries and seaports serving the Isle of Wight and Isles of Scilly to improve accessibility.
'This funding will help people travel with confidence and comes just in time as our nation rebuilds from COVID-19,' said accessibility minister Wendy Morton.
'We want to help everyone to be mobile and these vital Hubs Mobility Services will provide life-changing travel advice, keeping people connected to their friends, work and support networks.
'I was delighted to meet people benefitting from this service and to hear about the difference this important work has made to their lives.'