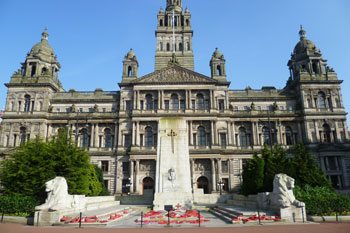 Glasgow City Council has become the first in the UK to sign a commitment to raise awareness of the full benefits of the circular economy.
By signing the circular cities declaration, Glasgow will become a member of a network of 40 cities across Europe.
The council's executive director of neighbourhoods, regeneration and sustainability, George Gillespie, said: 'By signing this commitment Glasgow will lead the way in encouraging individuals and businesses to reuse, repair, recycle and remanufacture goods which would have previously been destined for landfill or incineration.
'We hope that by adopting this method across Glasgow, we will begin to see marked benefits across all aspects of life from improved air quality, new and skilled opportunities within the job market alongside a stimulated local economy which will support Glasgow's businesses.'