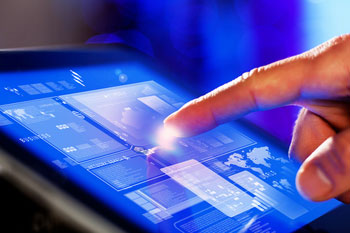 As budgets tighten in the public sector and more services are either contracted or discontinued, the best way to manage this without a diminution of service quality is to devolve as many services as possible online, and give users clear and sensible access to them.
We need to begin creating opportunities for citizens to solve issues themselves, and turn to the state for a centralised solution only when the autonomous route does not work for specific reasons.
This can often be perceived as somehow reducing the customer experience, rather than improving out. We're 'shuttling people through' an automated system, rather than giving them the human touch. However many studies have shown that a customer will not rate a service higher because they have had to sit on the phone and be talked through an answer by someone else. What makes them rate it highly is being empowered and given the tools to access the service themselves.
By integrating different technologies we can make it easy for citizens to manage as many aspects of the administration of their own lives as possible. We need to give resident populations and council stakeholders the tools to take on more responsibility themselves, but ensure that those tools are simple and effective.
Why is this important? Because we all know the theory of negative dominance – that you are more likely to remember a bad meal in a restaurant than a good one, or a bad call centre experience than a good one. We need to bring this to bear on public sector technology that is designed to help the user - how much effort is it costing the user to get the end result they want? They really don't care how much money has been removed from the system or how bleeding edge the technology is, they just want it to work with as little effort as possible. If they managed to organise their waste pick-up or complete their council tax payment online but it was a complicated, stressful experience then they won't remember the fact that it worked, they'll remember how laborious it was.
It's too simple to say this is merely channel shift; channel shift should not just be about get people online, it's around an attitudinal shift too, that technology is not there to usher people through endless signposted corridors, it's to make the route shorter and self-evident.
Channel shift IS significant, though, in terms of how we move services into lower cost delivery models. But what we, as service providers, need to consider is redesigning services and delivering them in a more efficient way. This does not mean necessarily implementing a more tech heavy and convoluted solution, it can mean mapping out the shortest route to the right destination, and then laying technology over the top of that redesigned, shorter route to take out the bulk of the cost.
So yes, ultimately, to give people more so that we do less, the answer is to get people online.
But get them online, and then get out of the way.
Bob Quin is Senior Marketing Manager at BT Business and Public Sector.