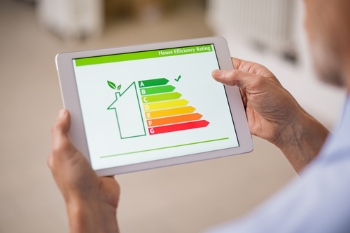 Greater Manchester Combined Authority (GMCA) has announced a new partnership aimed at unlocking finance to support efforts to make thousands of houses more energy efficient.
One of the main barriers preventing homeowners from undertaking energy-efficiency upgrades is the lack of finance available to fund improvements such as insulation, low-carbon heating and climate resiliency measures.
The new partnership between GMCA and the Green Finance Institute (GFI) aims to address this challenge by enabling homeowners and landlords to access new sources of private and blended finance to fund energy efficiency upgrades to their properties.
This will include measures such as the issuing of Local Climate Bonds and a campaign to boost the development of Green Mortgages.
It also includes the UK's first Property Linked Finance scheme and Green Rental Agreements, where the GFI will collaborate with institutional landlords to promote a new type of tenancy agreement incorporating energy efficiency.
Cllr Martyn Cox, lead for Green City Region and Waste, said: 'It's clear that the need for action to address the climate emergency is urgent and in Greater Manchester we're committed to doing everything possible to play our part.
'A key part of this is lessening how reliant our homes are on high carbon fuel and making them more energy efficient. However, it's crucial that as we become greener, we become fairer, so people are not left behind. That means making sure people are less reliant on carbon intensive energy at home, whilst reducing their energy bills. This partnership will look at doing just that, and will find the funds and support people need to help them make the changes we need to see.'
Emma Harvey, programme director for the Green Finance Institute's built environment programme, commented: 'Local authorities have a deep understanding of their residents' needs and increasingly recognise the opportunities to work with the private finance sector to deliver access to finance for their citizens.
'We are excited to collaborate with GMCA and the market to pilot a portfolio of innovative financial solutions the GFI has been developing since its inception in 2019, demonstrating a new model for local authorities across the UK.'