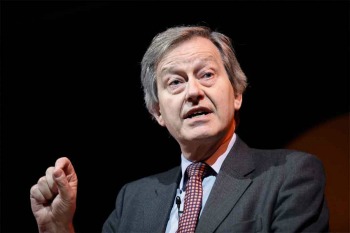 Former health secretary Stephen Dorrell has been appointed to oversee the transformation of health and social care in Birmingham and Solihull.
Mr Dorrell will head up the independent 'System Board' to drive forward the five-year blueprint to improve health and wellbeing outcomes for local people, while improving quality of care and financial efficiency.
Chief executive of Birmingham City Council, Mark Rogers, said: 'It is well understood that we need to transform a broken health and social care system with some urgency and there is a consensus amongst the partners across Birmingham and Solihull that Stephen's experience, authority and connections will be a major asset as we set out to deliver a revolution in prevention, care, quality and the use of significantly constrained resources.'
Mr Dorrell said he was 'flattered and delighted' to secure the role. He added: 'Across both Birmingham and Solihull we need to recognise and celebrate our successes, but we also need to understand why health inequalities still persist and what we can do about them.
'This is not simply a matter of public service efficiency, although that is certainly part of the story; more importantly, it is about reshaping public services to support successful and sustainable local communities.'
In an interview with The MJ, Mr Rogers said sustainability and transformation plans could provide the biggest source of savings for the sector.