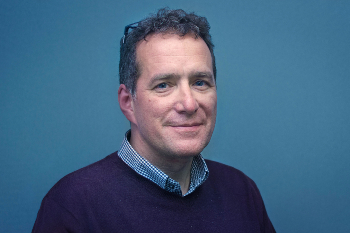 It seems almost cliché to say that we are awaiting the next Social Care Green Paper, yet here we all are, two years after it was promised.
We're hopeful of more news on that this week. The Green Paper is now expected 'at the earliest opportunity'. It will follow a dozen previous green and white papers, as well as five independent commissions, since the turn of the century.
The mood music is bleak. There is talk of decommissioning services. Those that remain are described as 'fragile and failing' by the Association of Directors of Adult Social Services (ADASS). In England, the financial thresholds to access social care are 12% lower in real terms this year than in 2010/11, meaning fewer people are eligible for publicly funded social care. We are now used to this prevailing narrative of a broken system, and the notion that it is in some way a fault of an ageing population and the sense that things are inevitably getting worse.
But increased life expectancy is a huge opportunity, not a burden or crisis, and there are tools at local authorities' disposal that can help them adapt to their ageing populations.
Reducing demand for social care means supporting people to age well.
As important as finding a sustainable funding settlement is using resources early and taking preventative actions which may sit outside of traditional social care or health service boundaries.
We need to remember that frailty and disability are not an inevitable part of the ageing process.
When people suffer from poor health or disability in later life, the impact can be greatly reduced by safe accessible homes, inclusive design and the support of connected communities.
Reimagined built environments can enable, not disable. That means building and adapting homes to be accessible to everyone so that they support independent living at all life stages. Similarly, delivering a transport system that is accessible, inclusive and considers the needs of all citizens enables people to get out and about Independently.
Health services must prioritise prevention and make healthy ageing a key public health outcome. That includes funding community-based exercise programmes which improve muscle strength and balance in later life – the most common preventable risk factors for falls.
Of course there are those who need extra support, be it a helping hand for an hour at lunchtime or dedicated care provision over a sustained period of time. But people's later lives need not be defined by crisis support, but rather enriched by a wider preventative approach.
An ageing population is a great opportunity for all our communities
Getting this right against a backdrop of stretched budgets and struggling services is a hard ask.
But with the right solutions at the right level, local authorities can turn a page on the social care crisis and foster communities which are supportive, healthy and safe for everyone.
Clearly, we do need to properly fund the system and publish the Social Care Green Paper. It's also worth thinking about the financial solutions that have been proposed, such as creating an inheritance tax exempt 'Care ISA', a kind of social care pension scheme, or getting rid of the cap on personal care budgets and there are. We need to have in-depth debates on the pros and cons of all these options.
But it's about more than money. Helping people to age well, creating environments that are enabling not disabling, and joining the dots between social care and the rest of the local government agenda are just as important.
David Cundy is director of programmes at the Centre for Ageing Better. Please visit the Centre for Ageing Better stand at this week's LGA Conference to hear more about their work.