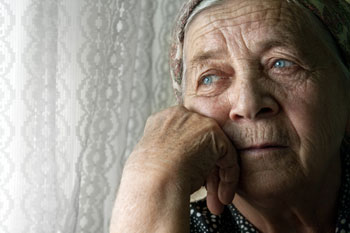 A lot of ink has been spilled discussing the housing and social care crises. But the question of suitable accommodation for the elderly, an issue that sits at the intersection between the two areas, is less often discussed, despite the fact it is a pressing challenge for a country with an ageing population, a struggling social care system, and an inadequate supply of houses.
A report published in July by the charity Centre for Ageing Better shows that the number of households occupied by over 65s has 'increased dramatically' since 2008, while at the same time many older people are still living in homes deemed hazardous, in disrepair, or too cold.
Based on data from the latest English Housing Survey (EHS), a national survey of people's housing circumstances in England, the report found there had been a 1.1 million increase in households occupied by someone aged 65 and over during the last decade. This amounts to a 20% rise. The survey also found the number of over 65s renting privately had increased by 61% in 10 years, from 257,000 (4.7%) in 2008 to 414,000 (6.3%) today. The number of older people renting in the social sector dropped from 20% to 16% in the same period.
The survey data also revealed, according to the Centre for Ageing Better, an 'unacceptable number' of people living in poor housing conditions. More than a fifth of homes in which the oldest person is 75 or older do not meet the national decent homes standard - the minimum standard council and housing association homes are required to meet by the Government. Nearly 12% of over 75s' homes pose a serious threat to the health or safety of people living in or visiting the home.
Around 6.3% of over 75s' homes have excess cold and 12.7% do not have boilers. In the private-rented sector, more than one in three (35.9%) of over 65s' households are considered 'poor housing' - a home that has serious damp or mould, is non-decent, or has substantial disrepair.
'These figures should be a wake-up call for the whole housing sector,' says Dr Rachael Docking, senior evidence manager at Centre for Ageing Better. 'As it stands, we are failing to do what's needed to help people to live independently and in their own home. Millions of older people are trapped in unsuitable homes which are cold, in disrepair and inaccessible.'
The charity argues it would not cost a lot to remedy this. Nearly half (47%) of the homes in which people over 75 live that are in disrepair would cost nothing to repair, they said, and over a third (35.6%) would cost less than £1 per 20 square metres. Such adaptations would have a huge impact on a person's health, wellbeing and independence which would, in turn, ease the burden on the adult social care system and the NHS.
The Government attempted to address this issue in August. It said an extra £228m will be allocated for the next three years for the Care and Support Specialised Housing Fund. Launched in 2012, this fund provides supported or specialised housing designed to be accessible and aid independent living. 'This programme provides a vital life line for some of the most vulnerable people in society to live their own lives in a home that works for them,' the minister for care, Caroline Dinenage, said.
Cllr Izzi Seccombe, chairman of the Local Government Association's Community Wellbeing Board, welcomed the announcement, but emphasised that Whitehall had to provide councils with 'urgent funding' so that they could 'invest in effective prevention work to support independent living and reduce the need for people to be admitted to hospital in the first place.' The Government must, in other words, address the adult social care crisis.