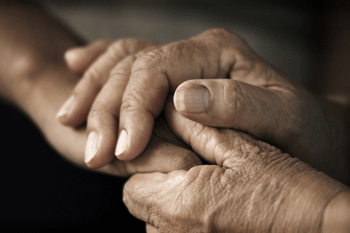 Only 7% of UK homes meet basic national accessibility requirements, an ageing charity warned as they urged councils to provide adaptations to older people's homes.
A new report from the Centre for Ageing Better identifies examples of good practice on adapting homes to make it easier for older people to carry out everyday activities such as cooking, bathing or using the toilet.
Jointly published with Care & Repair England, Adapting for Ageing says the number of older people in need of help with everyday living will nearly double in the next 25 years.
It also notes that currently more than 90% of people over the age of 65 live in mainstream housing rather than specialist retirement accommodation.
The Centre for Ageing Better called on local authorities to take a 'proactive, prevention-focused approach' to providing adaptations to older people's homes.
The charity said investment in adaptations is 'highly cost-effective', helping to improve wellbeing, keep people out of hospital, prevent or delay moves into residential care, and reduce the need for carers.
It also said it is 'imperative' that the Government continues to fund the Disabled Facilities Grant (DFG), a council grant that funds home adaptions.
'Through our call for practice, we've uncovered fantastic examples of innovative, forward-thinking approaches to helping people to keep on living in their homes for longer,' said Dr Rachael Docking, senior evidence manager at Centre for Ageing Better.
'The Disabled Facilities Grant has been called the best kept secret in social care funding, and this report highlights those councils that are making the most of what powers and revenue they have.
'We're sharing the good practice we've found so that everyone can enjoy the benefits of a good later life – and unnecessary NHS and social care costs can be avoided.'
Responding to the report, Cllr Ian Hudspeth, chairman of the Local Government Association's Community Wellbeing board, said: 'Councils are committed to keeping people at home and independent for as long as possible.
'As the report highlights, councils and partners are using a range of forward thinking initiatives to adapt and improve homes, to ensure they are accessible and help people remain in their own homes rather than go into care.
'However, with people living longer, increases in costs and decreases in funding, adult social care is at breaking point.'