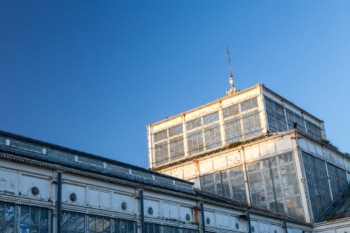 Five projects across the UK have secured over £50m funding to champion environmental, community and cultural heritage.
The Heritage Fund has announced the winners of the Heritage Horizon Awards.
The successful schemes are:
Cairngorms 2030 will bring together 45 partners within the UK's largest National Park will work together to tackle the climate emergency and nature crisis.
Peatland Progress will tackle climate change and biodiversity loss by bringing together the north and south 'halves' of the Great Fen.
Plymouth Sound National Marine Park will revolutionise the way Plymouth interacts with its heritage, promoting a more harmonious relationship with the ocean and creating hundreds of jobs.
Great Yarmouth Winter Gardens (pictured) will restore the Grade II listed structure to its former glory as a People's Palace on Great Yarmouth's seafront.
The International Slavery Museum in Liverpool will be transformed from a collection of galleries into a prominent museum, the first of its kind in the UK.
Ros Kerslake, chief executive of The National Lottery Heritage Fund, said: 'The pandemic has shown us all clearly what matters to us, particularly in relation to nature and climate change. This is a huge priority for us as an organisation, and three of these projects will be transformational for the green environment.
'All five share qualities of huge ambition, significant collaboration and the prospect of life-changing benefits for people and places. This is an exciting day for the UK's heritage.'