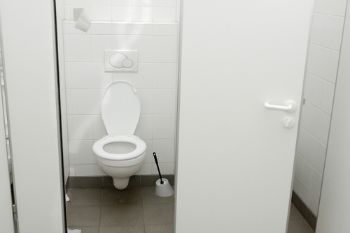 Over £30m has been paid out in compensation to council workers since 2012, including thousands of pounds for a worker 'hit by a toilet seat'.
Councils were urged to improve workplace safety after freedom of information requests revealed at least 3,100 payments were made to local authority employees over the past three years.
A member of staff at Bradford City Council was awarded £12,156 after being 'hit by a toilet lid when flushing', the Daily Mirror reports.
An employee at Coventry City Council who suffered bruises after tripping on a 'Henry Hoover' got a £12,566 windfall.
One local government employee received £289 for a new pair of glasses after being hit in the face by a Christmas tree, while another was awarded £3,370 after falling off a toilet due to a 'defective seat'.
However the total size of council compensation payouts are thought to be far higher as a fifth of local authorities did not respond to the FOI request.
Jonathan Isaby, chief executive of the Taxpayers' Alliance, said the public would be 'astounded' by the news and urged town halls to 'be better at ensuring serious injuries don't occur'.