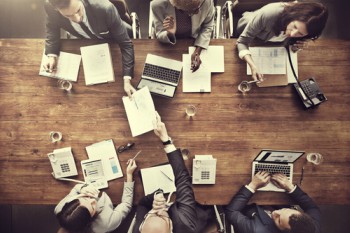 It is probably the most abiding image of 2017, maybe of any year. The devastating fire at Grenfell Tower officially cost 71 people their lives and hundreds more their homes.
The fire, in June, led to major public enquiry and a decision by Kensington and Chelsea to wind up its tenant management organisation (TMO). But six months on, what impact is it having on other local authorities and how they approach housing management?
Kensington and Chelsea TMO was unique. While TMOs are normally responsible for a small number of homes, perhaps whole estates, Kensington and Chelsea's operated as an arm's length management organisation (almo) and managed the London borough's entire housing stock.
Nationally, the number of almos has halved during the few years as councils question the need for bodies that were set up in the early 2000s, primarily to draw government funding for decent homes programmes.
Eamon McGoldrick, managing director of the National Federation of Almos, says it would be understandable if, post-Grenfell, other councils review how they manage their stock. At very least, there should be no abdication of responsibility by councils for the quality of housing, including safety precautions. 'You can contract out management but you can't contract out responsibility,' he says.
Excluding Kensington and Chelsea, there are now 33 almos compared with 69 at the end of the last decade. In addition to managing 470,000 homes, almos frequently build properties and may provide services such as highways management and street cleaning.
The level of scrutiny by their parent authorities varies considerably. 'I have seen teams of staff who spend their whole lives scrutinising almos, to a single client officer who asks for an update every two to three months,' says McGoldrick.
As almos diversify, some are establishing a closer relationship with councils. 'Each [almo] board has to be continually thinking about the added value they're bringing and whether they are helping the council achieve its aspirations' he adds. The latest council to bring housing management in-house having wound up it almo is Brent, though the London borough stresses this is unrelated to Grenfell. By managing its homes directly, Brent hopes to improve repairs, invest in technology, and create better links between housing and other services.
Jonathan Carr-West, chief executive of the Local Government Information Unit, doubts that Grenfell will signal the death knell for almos. While more local authorities may bring housing back in-house, contractual arrangements between almos and their parent councils could make this difficult in some cases.
Besides, councils should not assume that managing housing in-house is a 'magic bullet' that will solve all their problems. 'The question raised by Grenfell is around accountability,' says Carr-West. 'If an almo is well run, you haven't got day to day operational control, but you have strategic control and oversight.'
But what about the role of tenants? There are about 200 tenant management organisations in the UK, mostly in England, managing anything between 25 and 1,000 homes. Most were set up after tenant groups exercised the 'right to manage', informing their local authority that they wished to take control of day to day management.
Since June, TMOs have been forced to fend off suggestions that management failures at Grenfell were down to a general inability among tenants to take decisions effectively.
Nick Reynolds, chair of the National Federation of TMOs, accepts his members are in the spotlight in a way they never expected. There is also frustration that they are required to explain the difference between most TMOs and the model used in Kensington and Chelsea. 'I wouldn't say there is nervousness. There is concern,' he says. 'I wouldn't say the sector is under threat. It's under scrutiny.'
According to Reynolds, local authorities should work closely with TMOs in a way they may not necessarily do with an almo. Lessons need to be learned throughout social housing, not just by TMOs. 'They [councils] should be undertaking regular liaison meetings and ensure services are delivered to their level of satisfaction,' he says.
Kensington and Chelsea is yet to say how it will manage housing in future. The Centre for Public Scrutiny (CPS) is carrying out a review of governance and scrutiny across the local authority, funded by the Local Government Association. According to the CPS, the review will look at all services, not just housing, and consider how residents can be more involved in decision making at the London borough. It is unlikely to report before next April at the earliest.
Jenny Osbourne chief executive of Tpas, the tenant engagement organisation, says confusion over the nature of Kensington and Chelsea's TMO is not helpful for tenant-led organisations in general.
TPAS, which provides training for tenants and landlords, has urged both the Department for Communities and Local Government and Homes and Communities Agency to hold back on criticising TMOs following Grenfell.
When it comes to almos, which include tenants as board members, everything comes down to the quality of the management agreement. 'It should be transparent and should be open,' says Osbourne, who sits on the board at Stockport Homes.
In spite of a desire among some tenants to take on management roles, lack of funding may make it difficult to set up TMOs in future - regardless of how the TMO brand is perceived. 'If you are with a well-run local authority or housing association, you may not want to go down that route,' she says. 'It's long and hard.'
But Jonathan Carr-West says it is unlikely that, once the Grenfell inquiry is over, councils will wish to see less tenant involvement in housing. 'It's going to be hard to conclude that we need less voice and less involvement of local people,' he says. 'I think the TMO principle will emerge stronger rather than weaker.'
In addition to tragedy, the fire at Grenfell Tower caused a good deal of soul searching that is likely to continue for some time. It may not mean the end of either tenant or arm's length management organisations, but it will probably mean that we have seen the last TMO that is also an almo.