When it comes to staging public events, it's the local authority's responsibility to control risks through rigorous planning and consultation with local stakeholders.
But developing and implementing a solid event safety or community engagement plan is no easy task for local authorities faced with too few staff and shrinking budgets.
Event organisers, council event officers, safety advisory groups and other stakeholders need to communicate and share information rapidly. Event planning is a fluid process and keeping everyone updated on constantly evolving plans is a genuine challenge.
Benefits of using the cloud for local authority events
By using a cloud-based application for permit applications and events planning, councils are able to save hours of time and increase productivity significantly:
• Multiple stakeholders can collaborate and share information easily.
• Data and documentation are stored centrally and retrieved from anywhere.
• Council events officers are able to process up to 50% more events and generate more revenue for their local authority.
• Reports can be run at a click of a button.
Spin-off benefits to the local economy
Delivering an improved programme of accessible, high-quality, outdoor events, can also help local authorities to achieve strategic goals such as urban regeneration, community benefits, and place promotion.

EventApp was developed specifically for local authorities
Originally commissioned by the London Events Forum (LEF), EventApp, was developed with the London boroughs of Southwark, Kensington and Chelsea and Brent as well as Folkestone and Hythe District Council. The software was modelled from Apply4's film permitting software, FilmApp, used by numerous local authorities in London and throughout the UK and the USA to manage filming.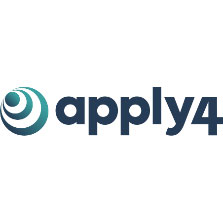 Kent - a success story for EventApp
A number of the district councils within Kent have been using EventApp for over two years and have seen genuine benefits both at county council and district council level.
Folkestone and Hythe council needed an application with communication and collaboration tools. They urgently needed to find a way of streamlining their event process as well as improve communication between safety advisory groups and key stakeholders. The volume of paperwork, emails, spreadsheets and telephone calls was no longer manageable.
EventApp includes document storage, built-in messaging and commenting. A full audit trail of all activity is kept to provide an overview of each event.
Credit card payment processes, document management and calendar functions are also included.
There is also a flexible payment plan based on the quantity of events being processed.
The results for Kent
According to Steve Makin, Folkestone and Hythe's ITC Contracts Manager, the software "has been a great success and is enabling officers within the council to keep track of multiple applications with ease."
Since then, other local authorities in Kent: Maidstone, Swale, Sevenoaks, Bromley and Tunbridge Wells have adopted the system with other neighbouring councils about to sign-up.
And at a more strategic level, Kent County Council is using EventApp to oversee and evaluate potential future demands on the County's essential services.
Kent County Council's Community Safety Manager Terry Hughes says that they are using the software to unify the way that their safety advisory groups work together.
"Numerous people from multiple agencies can view relevant documents and contact the right people directly, taking care of much of the organisation and coordination between partners."
Apply4's cost-effective cloud-based software is now being used in over 60 local authorities across the UK and the USA. Clients are typically up and running with the software in less than a week.
Please contact us to find out more and book a free demo.
Visit our website: www.apply4.com
Email us: sales@apply4.com
Call us: +44 (0)203 9044555
Main photo: © Jim Horsfield