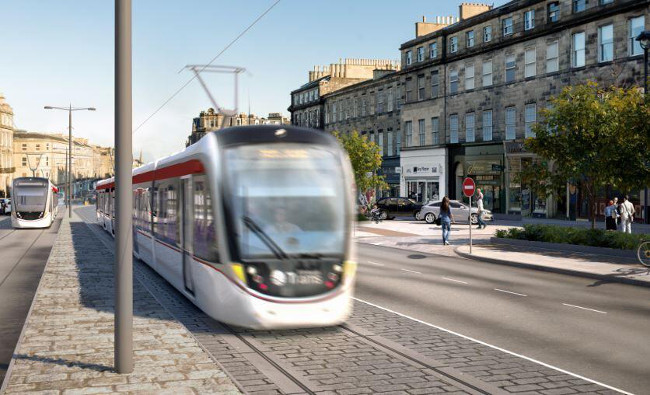 Councillors in Edinburgh have voted to back the £207m extension of the city's controversial tram network to Leith and Newhaven.
The City of Edinburgh Council said members on its full council made their final decision on the project after 'a lengthy debate' on Thursday.
The project will begin at the end of the month with a six-month early contractor involvement (ECI) period where the two contractors (Sacyr, Farrans, Neopul Joint Venture for the Infrastructure and Systems Contract and Morrison Utility Services Ltd for the Swept Path Contract) will work with the council and other stakeholders to finalise plans for construction.
Construction work is due to get under way after the ECI has concluded, with trams due take their first passengers to and from Newhaven in early 2023.
The council said nearly 16 million people are forecast to use the completed Edinburgh Airport to Newhaven tramline in its first year of operation - almost double the number predicted for the existing Airport to York Place route in the same period.
Cllr Lesley Macinnes, transport and environment convener, said: 'I firmly believe the tram project is in the best interests of the city's current and future residents and, as an administration, we will do everything in our power to make sure it's delivered on time and on budget. Next stop: Newhaven!'
An official inquiry is ongoing into why the original project 'incurred delays, cost more than originally budgeted and through reductions in scope delivered significantly less than projected'.
This story first appeared on Transport Network.