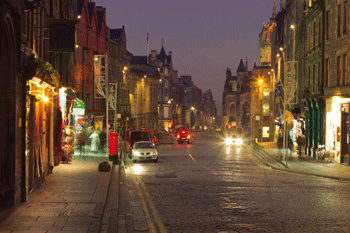 A scheme to upgrade city-wide communications has taken a step forward in Edinburgh as part of the Gigabit City project.
A 100km fibre network extension will reach 294 council sites including schools, council offices, community centres, libraries and businesses.
The £5.6m contract with CityFibre is part of a wider £186m project led by global ICT firm CGI.
Cllr Alasdair Rankin, convener of the finance and resources committee, Edinburgh City Council, said: 'In signing this contract we will transform the way we do business.'
He said it would speed up the move to greater online capability giving residents and businesses greater flexibility to engage with the council and carry out their transactions digitally.
Cllr Rankin added: 'This will make us a more efficient and effective organisation across our wide range of council services.'