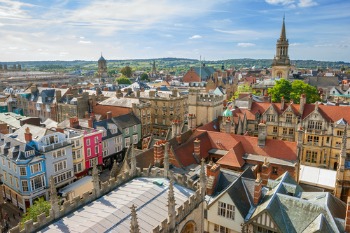 District councils in Oxfordshire have abandoned plans to create four unitaries that would have spilt out into neighbouring Gloucestershire and Northamptonshire.
The reorganisation proposals, which included scrapping Oxfordshire CC, had been backed by Prime Minister David Cameron but their cross-county nature has led to the plans collapsing.
PriceWaterhouseCoopers, which had been commissioned to undertake a detailed independent analysis of the options, has now provided Cotswold DC with informal feedback that the changes would have been delayed by the need for primary legislation and lack of widespread support.
Current legislation precludes two police force areas spanning one council area, as previously highlighted in The MJ.
Cotswold leader Cllr Lynden Stowe said: 'We are very frustrated that current legislation has not yet caught up with some of the most innovative joint working arrangements in the country.
'This is not the first time - nor will it be the last - where outdated and inflexible legislation is a barrier to public benefit.
In response, Gloucestershire CC leader, Cllr Mark Hawthorne, said: 'We've been clear from the beginning that plans to cut up the county would push up costs for all taxpayers and jeopardise services that people depend on.'
Instead, an Oxfordshire-only solution will be submitted to government in the autumn.
Vale of White Horse DC leader, Cllr Matthew Barber, said: 'Eliminating cross-boundary options now enables PwC's independent study to focus solely on Oxfordshire's residents and engaging with stakeholders in the county.'