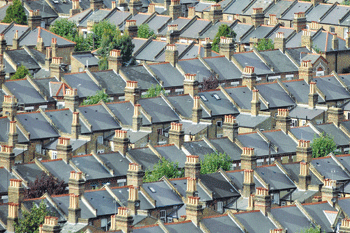 More homes are being built because of the Government lifting a cap on how much councils can spend, according to a new report.
A survey by the District Councils' Network (DCN) and the Local Government Information Unit (LGiU) shows a third of districts which already have housing are planning to build more.
The two organisations say the remaining two-thirds are beginning to embark on plans to increase the supply of new homes, but they need more powers and resources.
They say districts need support from Government agencies to speed up development and local control of discount levels and the time they are allowed to keep cash gained by selling houses under the Right to Buy scheme.
DCN chairman Cllr John Fuller said: 'All councils just want to get on and build homes people need.
'Stock holding authorities have had a head start in getting back into the housebuilding industry.
'HRA [Housing Revenue Account] freedoms are a welcome start but the Government needs to allow us to go further.
'It must reform Right to Buy, implement a streamlined Compulsory Purchase Order process, introduce step-in rights to intervene on stalled proposals, and release housing infrastructure funding to enable all areas to contribute to getting a roof over everyone's head.'