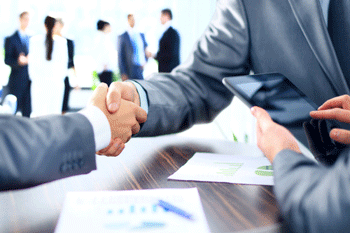 Plans for a business-friendly enterprise zone in Exeter and East Devon have taken a step forward with two councils agreeing to sign a memorandum of understanding with the Government.
Devon County Council and East Devon District Council gave the go-ahead for the project which they say will be worth an estimated £10m a year.
The Exeter and East Devon Enterprise Zone is set to be in place for 25 years at four sites and provide a range of incentives to attract and support businesses that are setting up or growing, including a five-year business rate reduction funded by Government.
Councillor Andrew Leadbetter, Devon County Council cabinet member for economy and growth, said: 'Devon County Council has a role to ensure these sites benefit from potential funding.
'The designation of the Enterprise Zone has the potential to accelerate growth through the delivery of key sites in the Growth Point and developing centres of excellence.'
Councillor Paul Diviani, leader of East Devon District Council said: 'The Exeter and East Devon Enterprise Zone is a "win-win".
'It further enhances our attractiveness to businesses and investors whilst giving us local control to reinvest the funds raised to further promote growth right here.'
The two councils and partner agencies will continue work on the implementation plan for the zone before it is signed off with the Heart of the South West Local Enterprise Partnership.