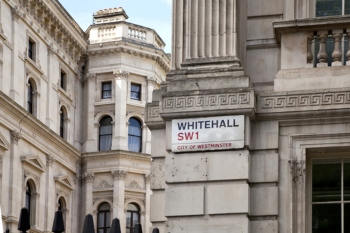 The Government should consider devolving greater powers in housing, health, planning and education, a new report has argued today.
The Housing, Communities and Local Government Committee has urged Michael Gove to press ahead with further devolution in England, and extend powers to local government more widely and not just to combined authorities.
The report - Progress on devolution in England - calls for a new devolution framework which emphasises that devolution should be the default option. It also recommends financial devolution to reduce local government's reliance on council tax and business rates.
Clive Betts, chair of the committee, said: 'Across Whitehall, Government needs to be more positive and proactive in delivering devolution. On this path, the Government should work with local government to produce a devolution framework in which devolution is the default option. Devolution also needs to involve local people. The local public should be consulted on whether devolution should include having a directly elected mayor.
'Financial devolution is crucial to the future success of devolution. The Government should examine the options for fiscal devolution, giving local authorities greater freedom and enabling them to take longer-term decisions for their communities and be more accountable to their electorates.'
The Local Government Association (LGA) also called on the Government to give councils an 'ambitious' new devolution settlement.
Cllr James Jamieson, chairman of the LGA, said: 'Over the last decade, England has taken steps towards greater devolution, but areas outside the city regions have remained stuck in the 'devolution slow lane' and the UK remains one of the most centralised countries in the democratic world.
'The forthcoming Levelling Up White Paper provides a real opportunity to turbo-charge the devolution agenda and set out a common baseline of devolved powers and financial freedoms to help to improve the lives of people and businesses right across the country.'
A DLUHC spokesperson said: 'We recognise the importance of devolving power and money away from Whitehall. Our devolution programme is one of the largest in recent decades, which includes the nine combined authority mayors deals.
'The Government will publish a Levelling Up White Paper that will drive forward our central mission to level up every corner of the UK, setting out further details on future devolution and our plans for strengthening local accountable leadership.'
Photo: IR Stone / Shutterstock.com