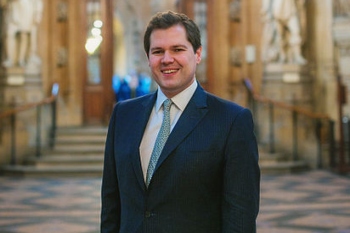 Robert Jenrick has been removed from the role of secretary of state for housing, communities and local government in the Cabinet reshuffle.
He said it had been 'a huge privilege' to serve as secretary for the past two years.
He has been replaced by Michael Gove.
Mr Jenrick was appointed to the role by Boris Johnson when he became Prime Minister in July 2019, having previously served as exchequer secretary at the Treasury.
He tweeted: 'Thank you to everyone at the department for their hard work, dedication and friendship. I'm deeply proud of all we achieved.
'I will continue to support the Prime Minister and the Government in every way I can.'
Mr Gove, who was previously chancellor of the Duchy of Lancaster and Cabinet Office minister, has been appointed to the top job at Marsham Street.
Announcing the appointment, Number 10 said he will retain responsibility for the Union and elections alongside his new role.
Mr Gove served as shadow housing minister early in his career and has also held cabinet roles for education, justice and the environment.
Solace managing director Graeme McDonald welcomed the arrival of a 'political big hitter' in the role, while County Councils Network chairman Cllr Tim Oliver hailed Gove as 'a champion of local authorities and their communities'.
Photo: © Stuart Graham