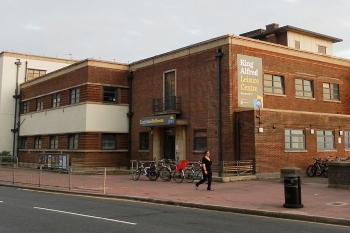 Crest Nicholson has withdrawn from plans to deliver a £50m leisure centre and new housing in Hove.
The developer said the scheme to redevelop the King Alfred site was overly ambitious in 'uncertain' times.
Chris Tinker, interim CEO of Crest Nicholson, said: 'It is now increasingly apparent that the growing cost of delivering the scheme, including the council's new £50m leisure centre, at a time when uncertainty has been increasing and values falling, means that the project is no longer able to support the provision of any affordable housing and remain viable.
Brighton and Hove City Council has worked with the developer on this scheme since 2016, with £23m of public money committed to the project.
Council leader, Nancy Platts, said: 'Of course we are hugely disappointed that Crest Nicholson has confirmed it won't be progressing the redevelopment of the King Alfred site.
'We've worked closely with their team to find a financially viable scheme to deliver a new public sports and leisure facility and provide affordable housing.'
The council said it was a priority to find a viable alternative.