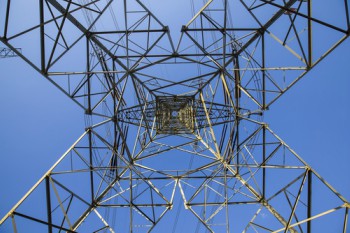 With the recent launch of the Clean Growth Strategy, low carbon heating is now high on the agenda for discussions around the future of energy policy in the UK.
Alongside other recent announcements from Ofgem and the Committee on Climate Change it has raised a debate on whether electric heating is the likely successor to gas boilers and also whether district heating will remain the appropriate approach for major new housing schemes and dense urban areas.
The context to this is the extensive recent decarbonisation of the national electricity grid, which has resulted primarily because of a significant reduction in coal firing plants as well as an increased uptake in renewables. Based on the projected emissions data and current calculation methodologies, systems using electricity to deliver heat will offer increasing carbon savings over time, while the savings from heat networks served by combined heat and power (CHP) plants will decline. This is likely to stimulate an uptake in electrical heating systems, such as heat pump technology, in both individual dwellings and heat networks.
The push towards low carbon heating options is due to society facing an increasing number of sustainability challenges. The current pace of change to address them is too slow if we are to minimise the impacts that these challenges will bring. The decarbonisation of the UK's electricity networks is set to have significant implications for how low carbon heat is delivered to new buildings in the future.
These changes will likely influence new policy from the Greater London Authority, as well as national guidance, regulations and calculation methodologies in the future. The way that London responds to delivering low carbon development needs to evolve over the coming months and years. The solutions to deliver the change we need are attainable, what is required is the desire to make it happen, the right partners and the persistence to see it through.
Establishing a more efficient and sustainable procurement methodology for public sector bodies that reinforces joint strategic planning and delivery is key to addressing these challenges. This should deliver demonstrably better value for money than current procurement arrangements and be flexible in its ability to evolve service strategies.
One initiative that is set to open opportunities for a step change in public sector performance is CLEAR Futures, a long-term partnership between Eastbourne Borough Council, Lewes District Council, AECOM and Robertson Group. It has been established to identify, develop and deliver an innovative range of projects and services necessary to meet the future challenges of energy, as well as transport, food and long-term sustainability. These projects will give rise to significant employment and training opportunities for local people and businesses, including professional services and trades.
CLEAR Futures is open to all UK local authorities, NHS bodies, educational establishments, police, fire & rescue, central government authorities, national parks, local enterprise partnerships, registered social landlords, social enterprises in culture and leisure, third sector, charities, hospices and regulated utilities. The partnership is a single portal efficient delivery entity which will allow participants to do things faster, better and cheaper. By integrating services across the public and private sector, it can make positive movements towards a cleaner, more sustainable future.
The transition to a more sustainable society won't happen overnight but the rewards are high. My hope is that in the future energy will no longer be a burden or threat to our wellbeing. With initiatives such as CLEAR Futures emerging, I believe we will have a more enjoyable and balanced environment, a stronger and more prosperous local economy and communities will be more self-sustaining.
Sam Mackilligin is regional director at AECOM