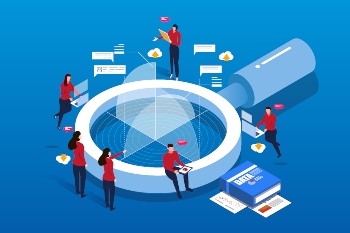 Data sharing was critical to how Scottish councils responded to the COVID-19 crisis, academics have revealed.
A new study published by the University of Glasgow shows how local authorities used data to embark on new collaborative and innovative developments in the past 12 months.
A survey of nearly all the local authorities in Scotland found 83% said there was an increase in internal data sharing during COVID-19, 79% indicated the use of new data sources, and 74% confirmed increased data collection.
The study also found public sector organisations became more committed to working together by using common data-sharing protocols and exchanging knowledge though networks such as the COVID-19 Data Intelligence Network.
Dr Justine Gangneux, a research associate at the Urban Big Data Centre, University of Glasgow, said: 'What is striking is just how quickly local authorities responded to the COVID-19 crisis by making use of data to inform decision-making and provide essential services to communities. So, data was central to local government's handling of the pandemic on the ground.
'At the same time, local authorities encountered several data challenges along the way, for example how to deal with patchy data quality, and how to share data across organisations without significant prior sharing practice.
'The crisis has also had a positive effect: it turned out to be a catalyst for innovation, for example by prompting local authorities to form new partnerships and networks for data sharing in a short period of time.'
The report sets out 15 recommendations to help accelerate data use and innovation including investment and strengthening of data networks and collaborations, the adoption of common digital and data standards and consolidating data sharing protocols across the public sector.