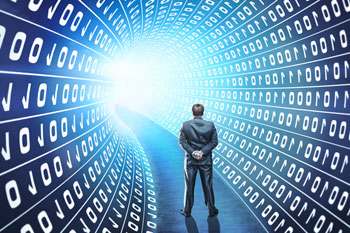 The Government should ringfence £4m to enable data scientists to sift councils' 'data goldmines', innovation foundation Nesta urged today.
Nesta said 1% of the government's £450m digital budget should be spent on embedding data analysts in local government.
It argued that co-locating data analysts and scientists in frontline council teams could improve day-to-day services such as recycling and council tax collection by 'speeding up processes, minimising replication and making existing information more easily accessible'.
Nesta also suggested that city regions bidding for devolved power should be required to create an office of data analytics as part of any deal.
Principal researcher in government innovation at Nesta, Tom Symons, said: 'Councils are sitting on a treasure trove of potential insights on the communities in which they operate.
'While many councils are already using it to make services more effective and targeted many more are only just waking up to its potential.
'Embedding experts within these councils could be the catalyst for the culture change we need to see if they are to stay one step ahead of budget cuts and meet people's evolving needs.'