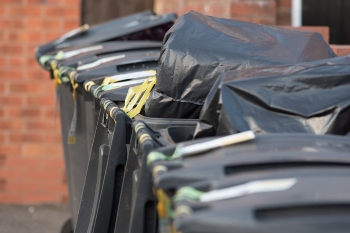 HGV drivers in Coventry have voted to renew their strike mandate and continue industrial action into the summer over a pay dispute with the city council.
The HGV drivers have been on all out-strike since 31 January in a dispute over low pay and over what the union Unite describe as the council's refusal to pay the HGV refuse lorry drivers the market rate for the job.
Coventry City Council argues that it's latest pay offer is 'generous and fair'.
The workers' basic rate of pay begins at just £22,183 per annum. The council's latest offer would see no driver earning less than £27,393.
A spokesperson for Coventry City Council said: 'While we are disappointed by Unite's decision to once again ballot its members that are bin lorry drivers, we remain committed to continuing to talk with them to lawfully resolve this issue.
'We have done our best to mitigate the impact on our residents this action has caused since the start of this year while offering what we believe are generous and fair offers that remain on the table.'
Unite national lead officer, Onay Kasab said: 'The drivers have been on all out strike since the beginning of the year. They continue to show tremendous bravery in their battle to be paid the rate for the job. The workers have sent a powerful message to Coventry Council. They are determined to keep up the pressure until the council reach an agreement.'
This article originally appeared on LAPV.