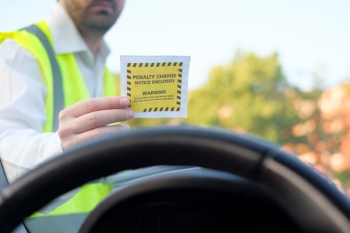 The Government has approved Oxfordshire County Council's plan to take responsibility for all civil parking enforcement across the county.
The move will see the council take over from Thames Valley Police in South Oxfordshire, the Vale of White Horse and Cherwell districts from November 2021.
The council said the move will enable it to improve the flow of traffic and create safer roads by targeting 'inconsiderate' parking.
Cllr Tim Bearder, Oxfordshire County Council's cabinet member for highways management, said: 'This is one of the most significant changes the county will be making in decades, and we are delighted to be bringing this change in. At the moment, residents in these affected districts are suffering from motorists who park with near impunity.
'Finally, we will be able to take control of managing parking offences and give local communities more input into parking enforcement in their local areas.'
Cllr David Rouane, cabinet member for housing and environment at South Oxfordshire District Council, added: 'I'm delighted the Department for Transport has approved this application. Once introduced, these measures will help us to ease congestion locally and be more effective when it comes to managing road safety.
'It will also help to free up police resources, strengthening neighbourhood policing and allowing them to focus more on the crimes that matter most to residents.'